An exciting start to our adventures! Something that has never happened to us before...we got stuck in the elevator at the Holiday Inn for about 20 minutes. We called the emergency number and were put on hold and played "elevator music" to keep us calm which only made us laugh. They were finally able to open the door. Suggested they should have sent us a bottle of champagne and candles but they gave us free shuttle tickets to the cruise ship terminal instead.
On our walk we saw a canal that put us in the mood for Italy.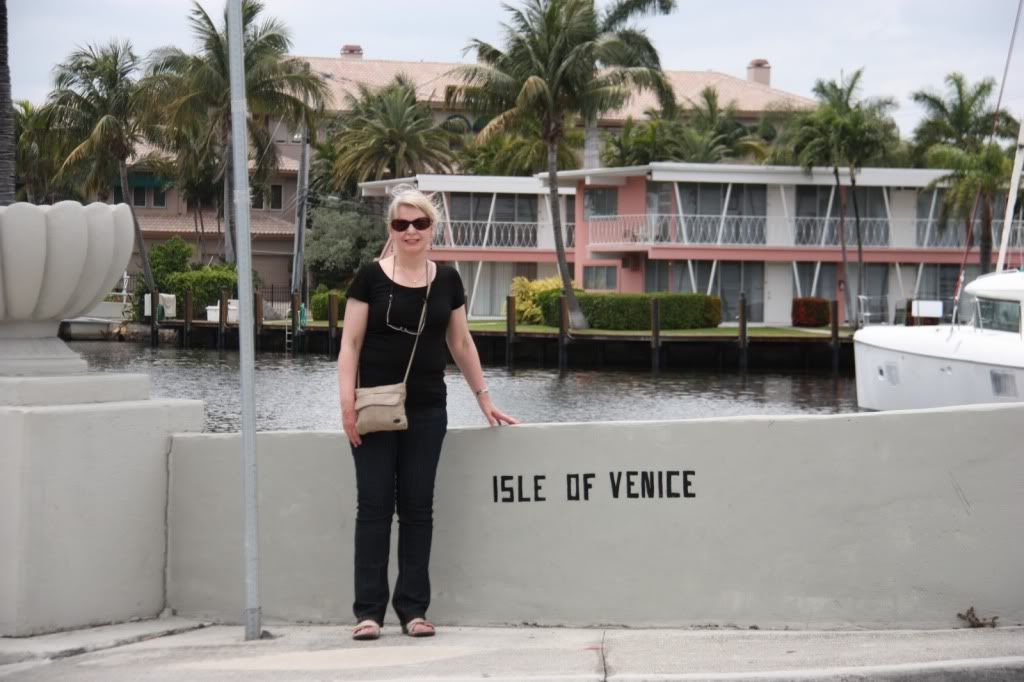 This afternoon we went on a On Off Bus for a nice tour of the beaches. Busy in town as it is "Fleet Week". The sailors and airforce were here in force. There was even an airshow with jets buzzing the beach. After walking around we decides to have lunch at one of the sidewalk restaurants. Fish tacos and fishbowl margarita that tasted great (Doug they cost more than the ones you get in Mexico).