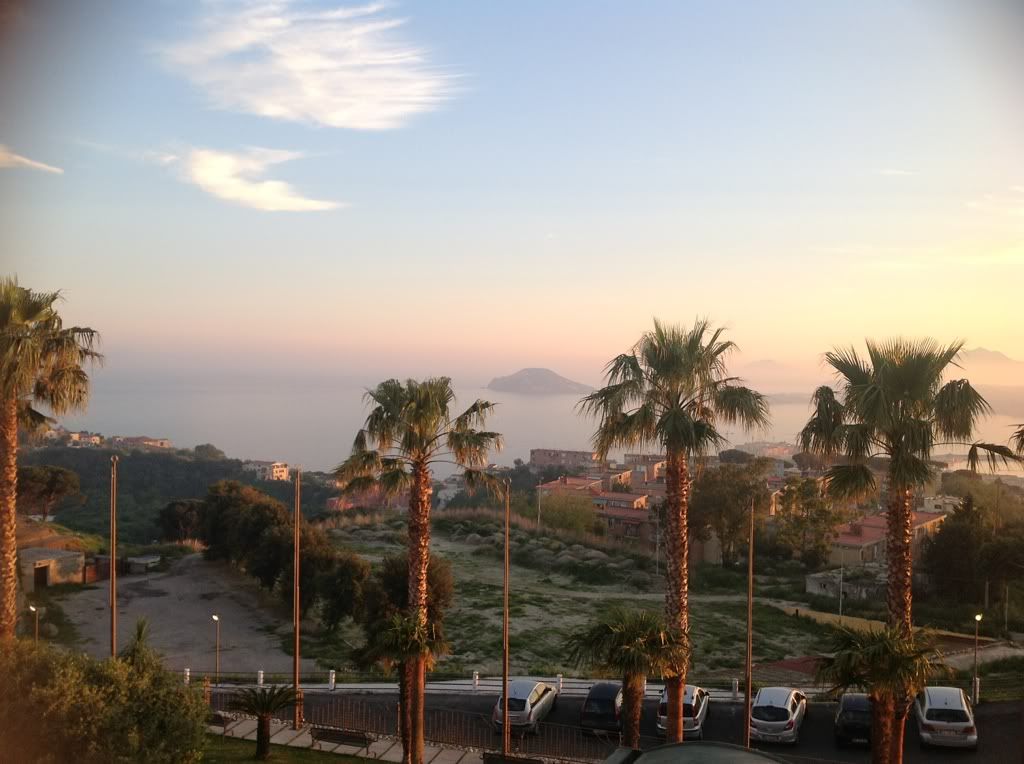 This is the view from the hotel "Gli Dei balcony"!
Last night we were too tired so now we will tell you the rest of the story.
We thought we were smarter than the desk clerk when she told us parking was going to be difficult, proper word should have been NIGHTMARE!!! We ventured out at approx 8:00 and the 10 minute drive lasted 2 hours. Lost...not us we were just exploring. Finally found our way back to the hotel and found the restaurant was closed but the front desk arranged a meal for us. Never has a simple plate of pasta tasted so good. They seated us in a huge dining room that was empty except for us. There was a party on the piazza just outside the window and we sat there and enjoyed the music. Today we are having a beautiful breakfast with palm trees waving in the wind and the sun burning off the morning mist. Next stop is close to the toe of Italy.