Mestre and a Mushroom
We had been through Venezia Mestre several times when taking the train but had never left the station. In my childhood I had heard about this place from my parents and today I would see it first hand. Being only one train stop away from Venice people stay here when trying to find reasonably priced hotels. Arriving at the station I went looking for a tourist information booth but could not find one.  Went to a hotel next to the station and was told that if I got on the train to Venice I could find one there. She was surprised that I wanted info on Mestre and not Venice.
We then walked to the about 2km to the "Old Town". 
Along the way we saw many shops selling souvenirs of Venice but most of the items were made in China.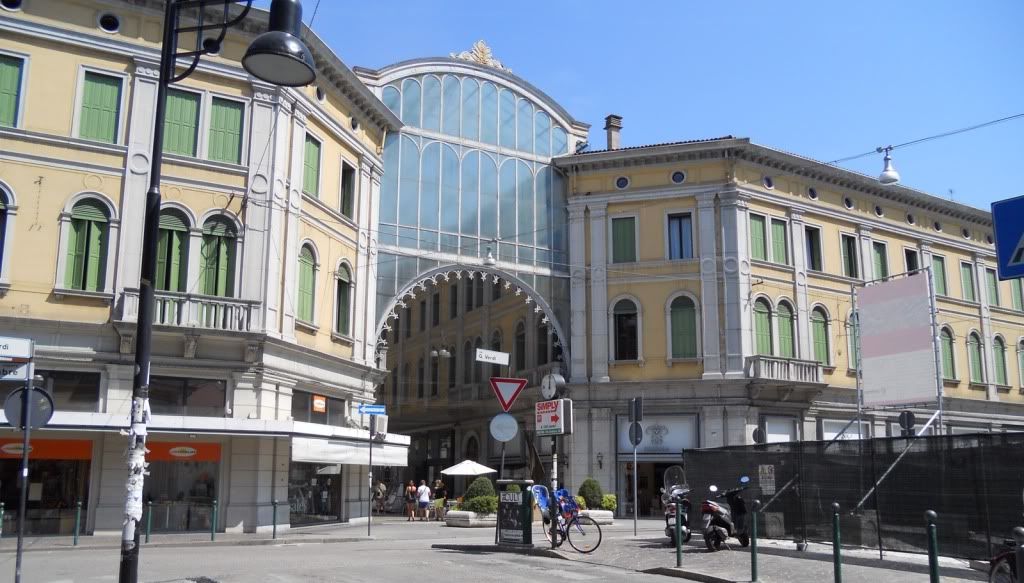 We entered the Piazza Ferretto and had a leisurely walk around. At the far end was the clock tower.  
Along the way we decided to get some refreshments but it was too early for a Prosecco so a Lemon Soda was our choice.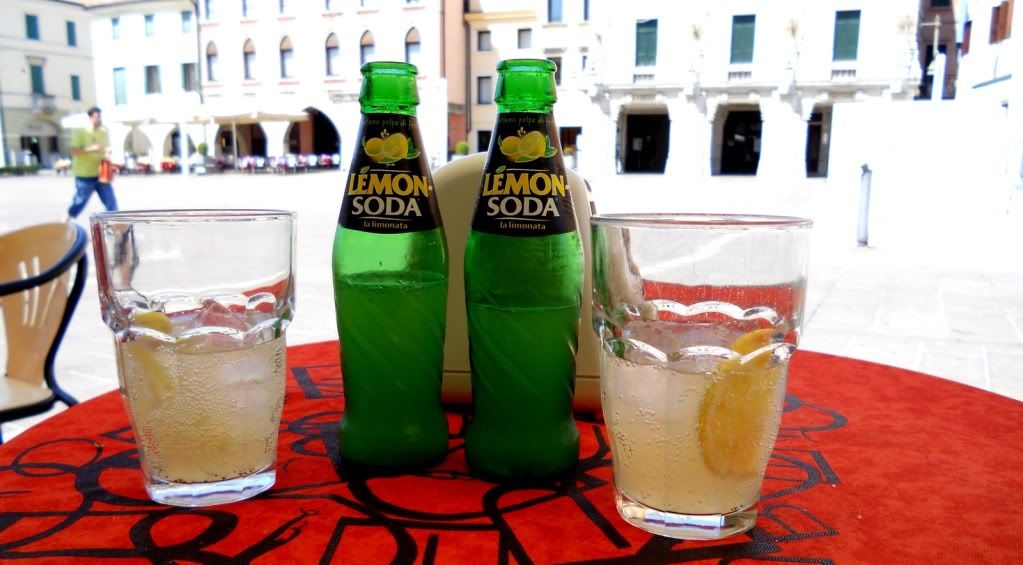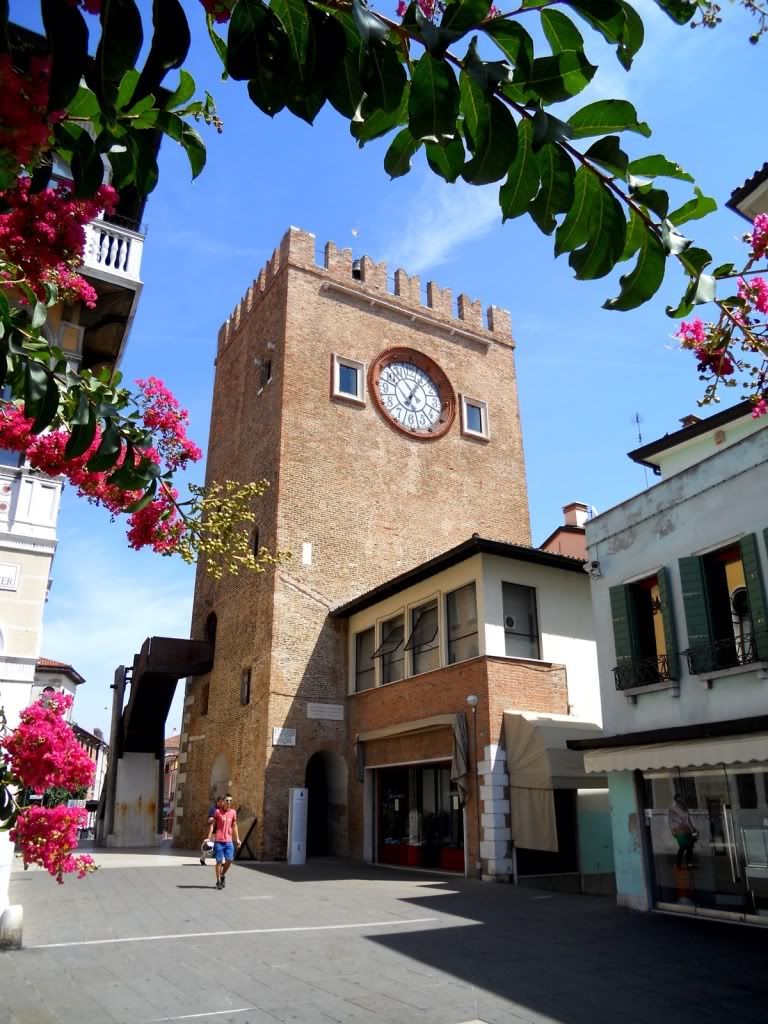 The clock tower is by no means the tallest one we have seen but it is quite old dating back to 1108.

Our walk brought us back to the Piazza and we had a couple of  Tramezzini or sandwiches. While eating we were entertained by pigeons flying in to cool down and drink from the fountain.
Fashions play a big part in most Italians lives. For the past few weeks the stores have been having sales to clear the summer clothing. It seems as if overnight the window displays went from light summer wear to the new Fall and Winter coats and boots.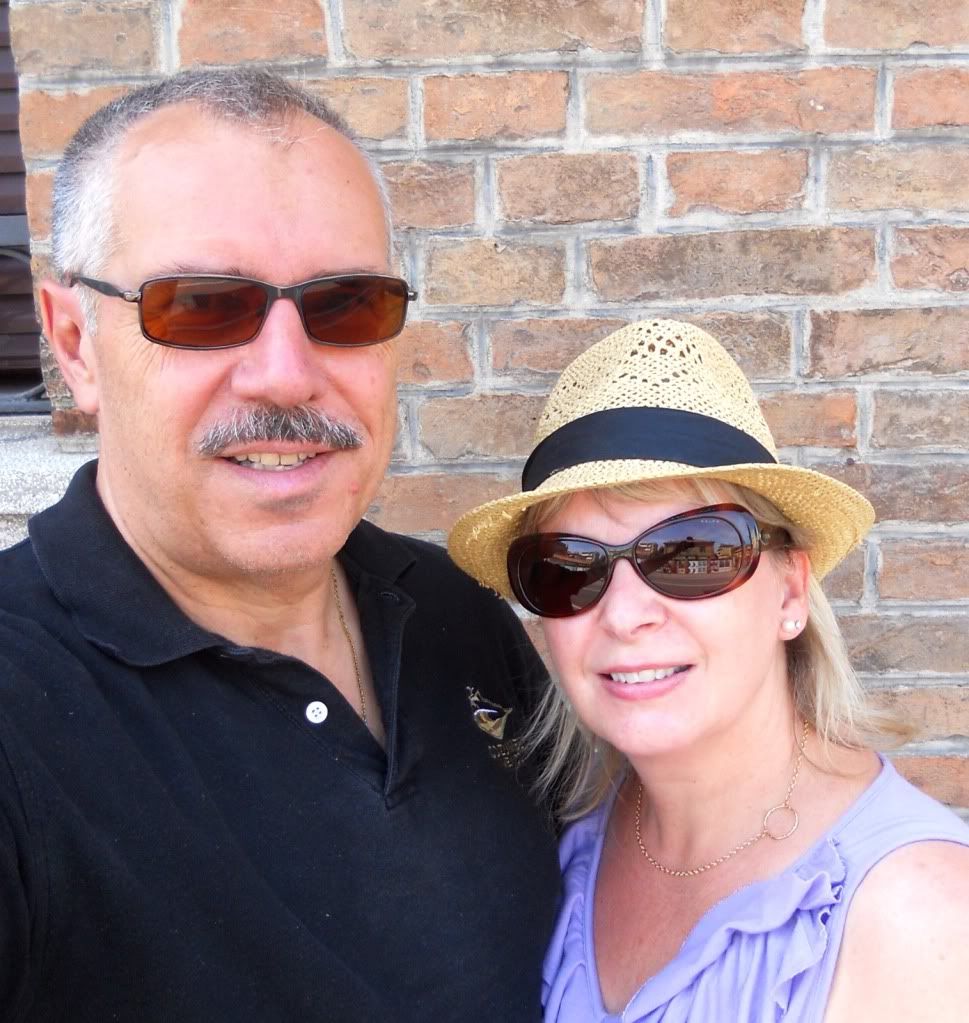 My friend and I enjoying our walk in Venezia Mestre.
---
The next day it was off to the market again. Seems as if we are adjusting to daily shopping rather than going once a week as we did at home.
Today we were on the hunt for some porcini mushroom. Orlando suggested we try the ones picked this morning, rather than a bag full of mushrooms we bought
ONE
mushroom that filled the bag.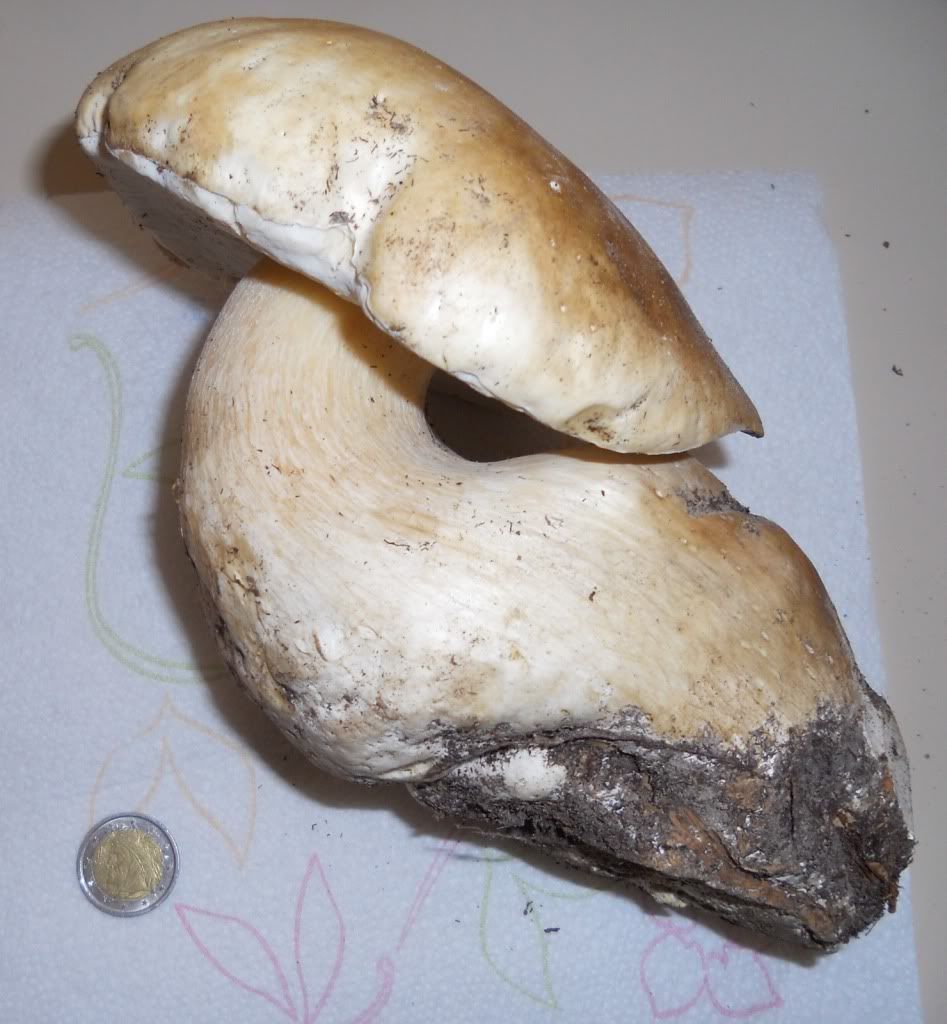 To give you an idea as
how big this guy is,
that is a 2€ coin in the corner
(a bit bigger than a quarter)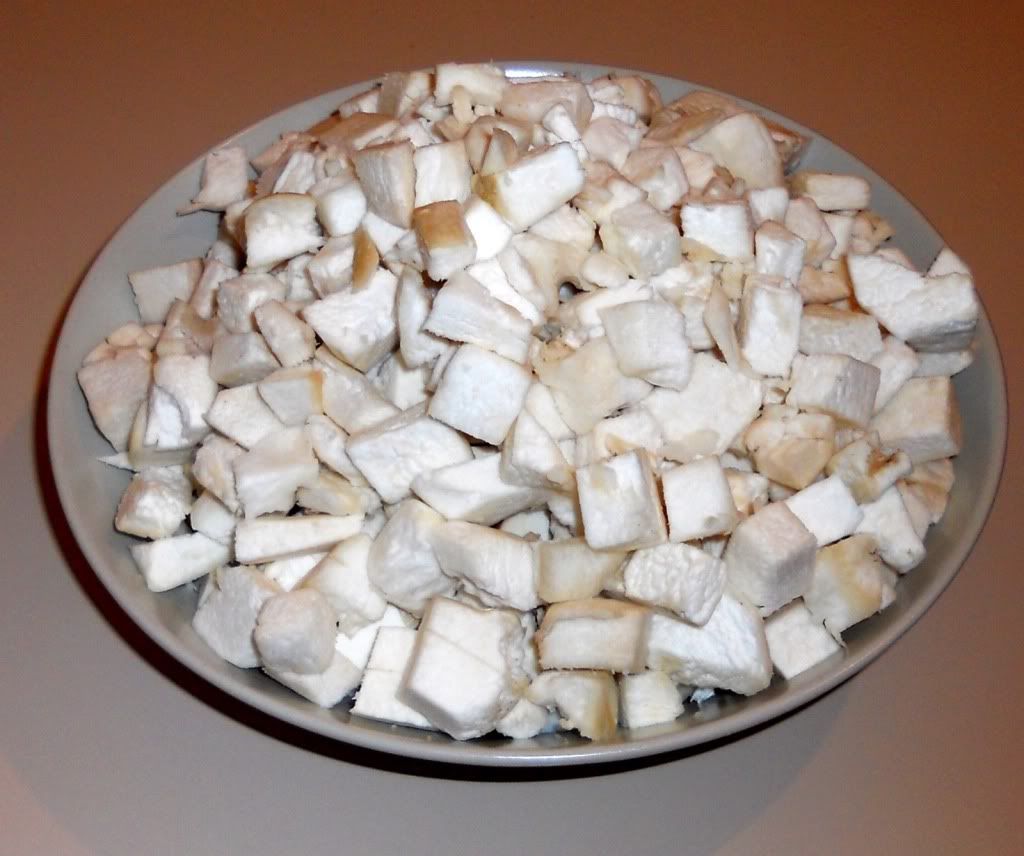 Clean and chop up the mushroom.

Sauté finely chopped red onions garlic.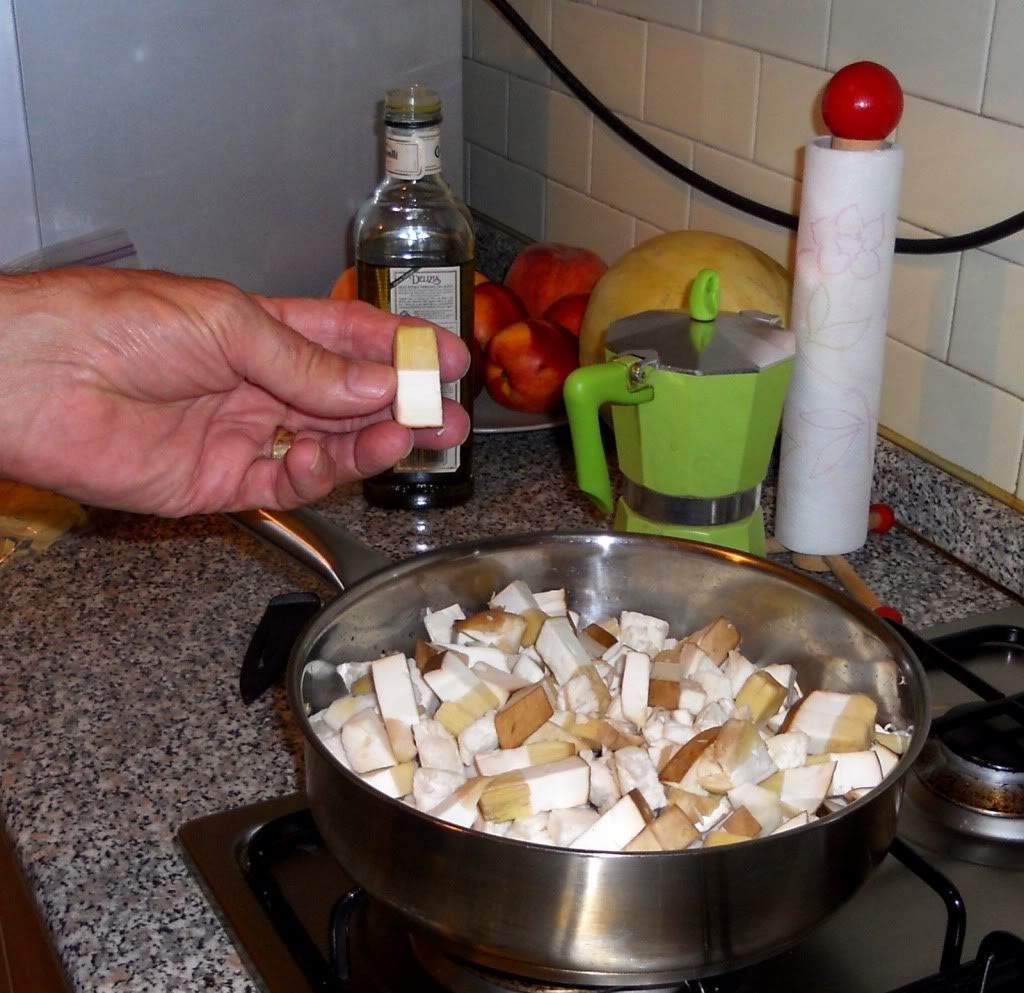 Add porcini to sauce pan.
Sauté until tender.
Add pasta to sauce pan, top with parsley.

Dinner is served!
---
---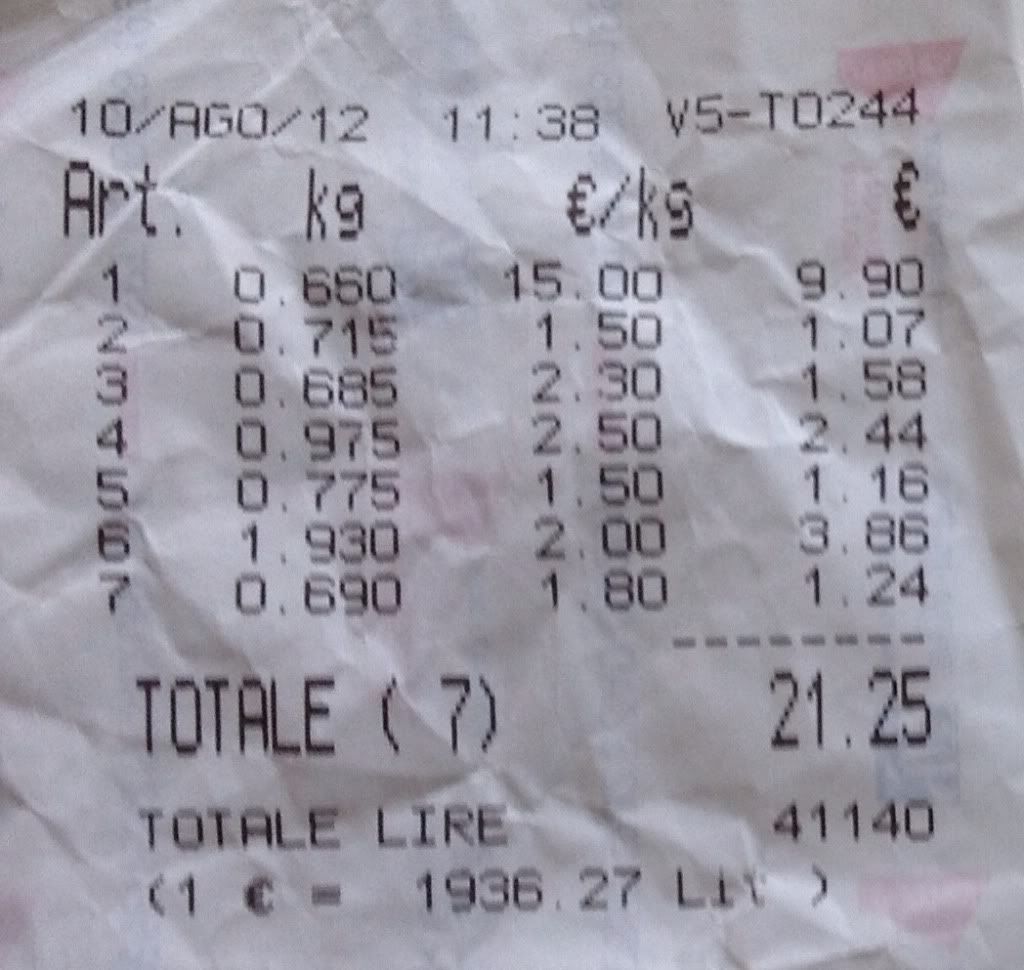 First item on the bill is for the Porcini mushroom. Yes, that is 9.90€ about $12.75 for one mushroom! First time I have paid this much for a mushroom and it is not even a magic one!
Maybe it is a magic mushroom as I will never forget how big it was or how great it tasted.
Money well spent!