Got up this morning and no clouds in the sky so off to Castelfranco for a second time.  The train leaves at 10:08 every day so we know the schedule.  
Monday was very wet but today the sun is shining when we arrive in Castelfranco.  I said it looked good in the rain but would look better when the sun came out and I was right.
We went for a walk around the walled fortress which protected the city.  On our walk there were many statues to take pictures of.  We decided on this one as he had the largest fig leaf!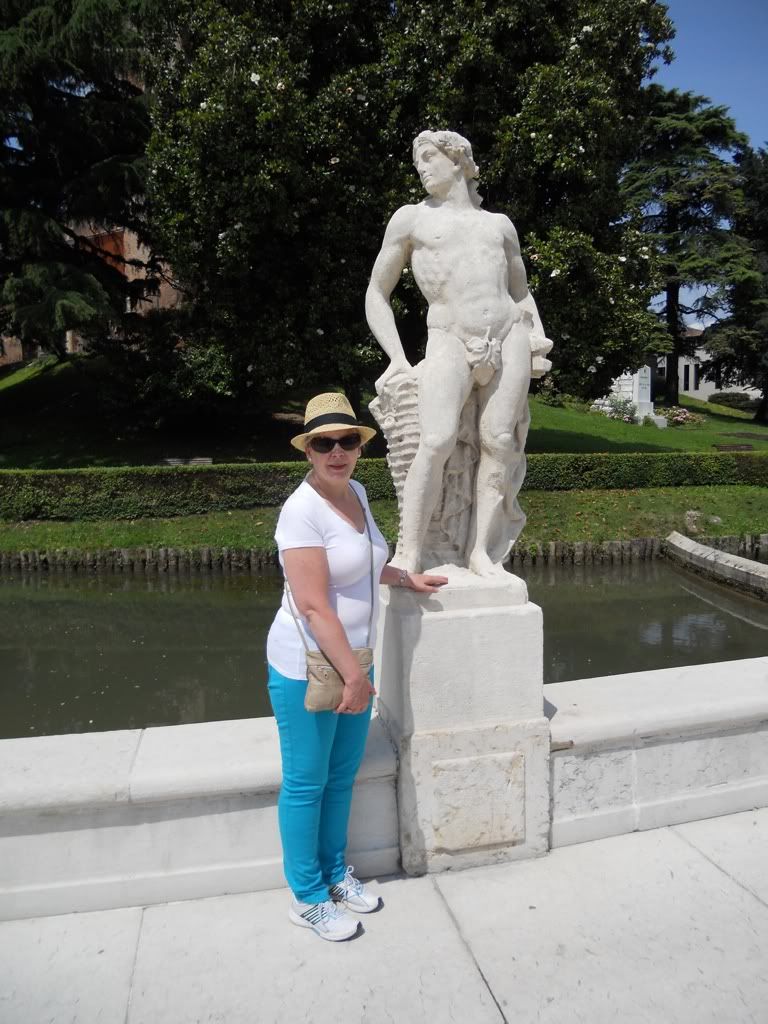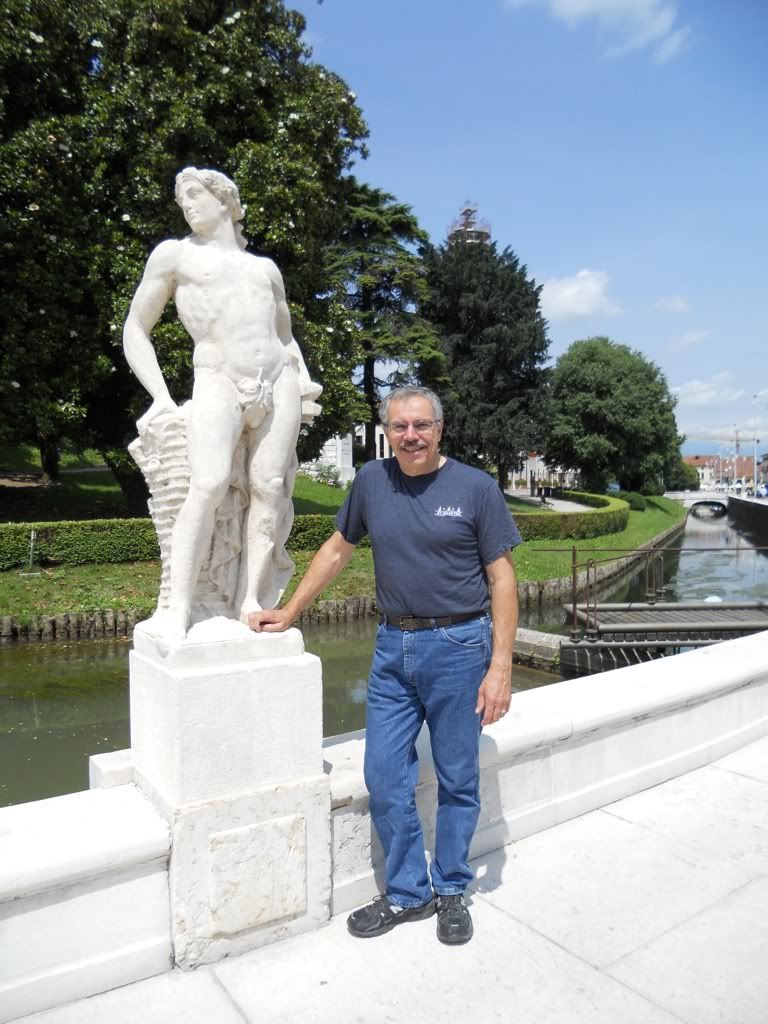 Further along we ran into a group of school kids on a field trip.  I asked them to smile which they did but did not realize smiles were so loud. They all started yelling "cheese" or was that "formagio"?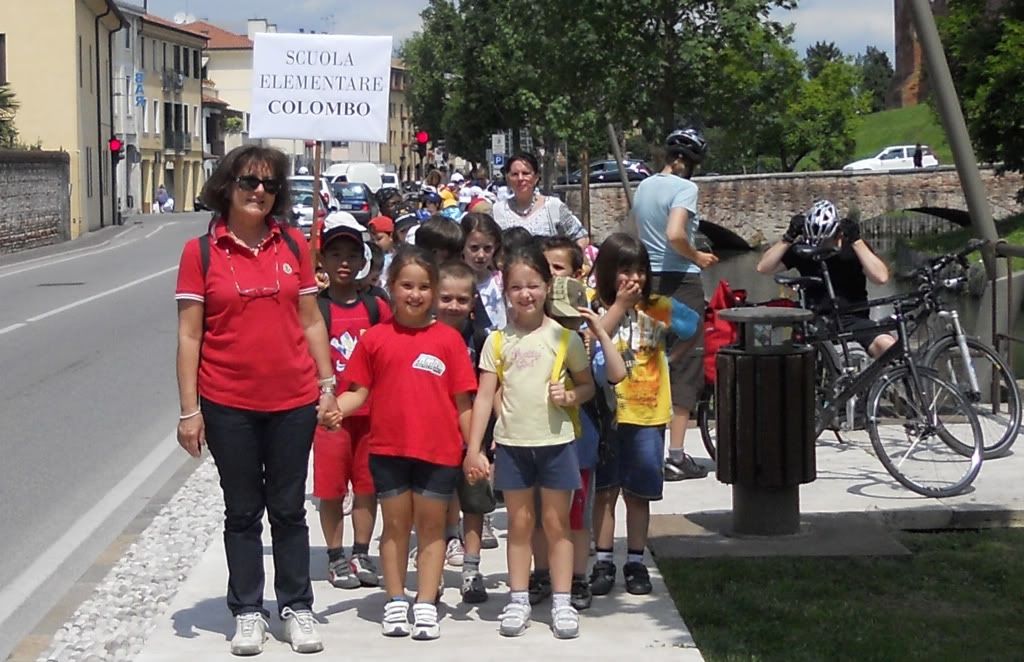 All that walking made us hungry so we went into the old city and found a restaurant.  
Decided to try one of their specialties, Sardo (cold fried fish) served with cold sauted onions.  Does not sound like the best choice for lunch but it was excellent.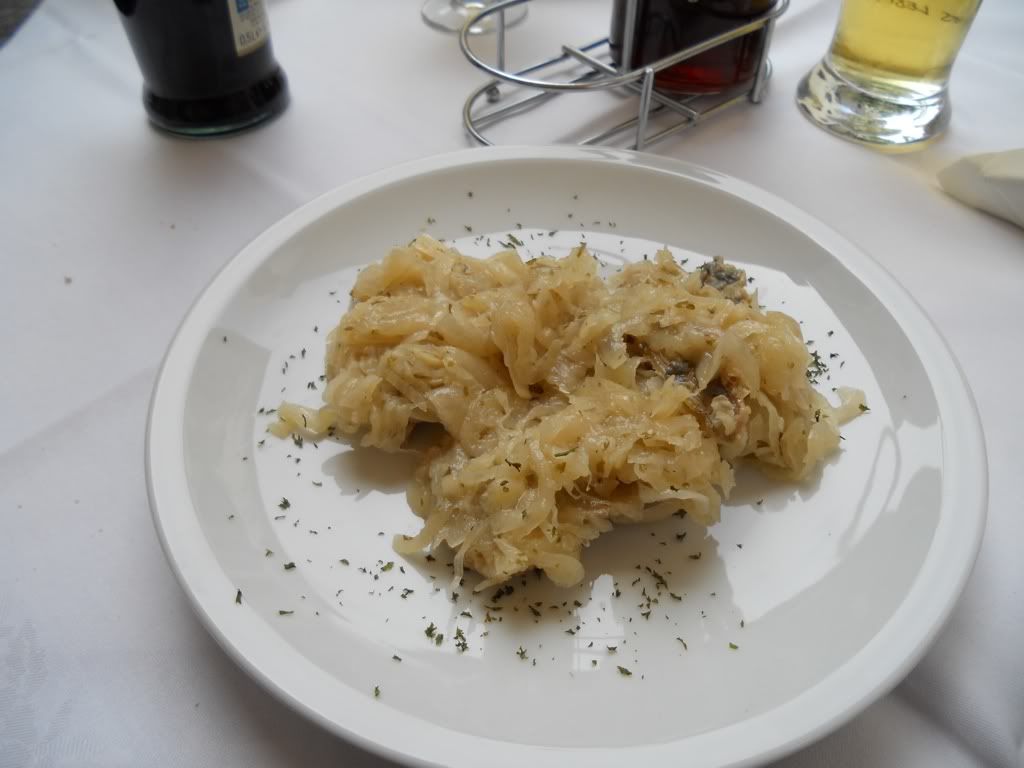 After a hard days exploring we needed our reward, you guessed it a gelato!
Cherry gelato for me and chocolate for Danna.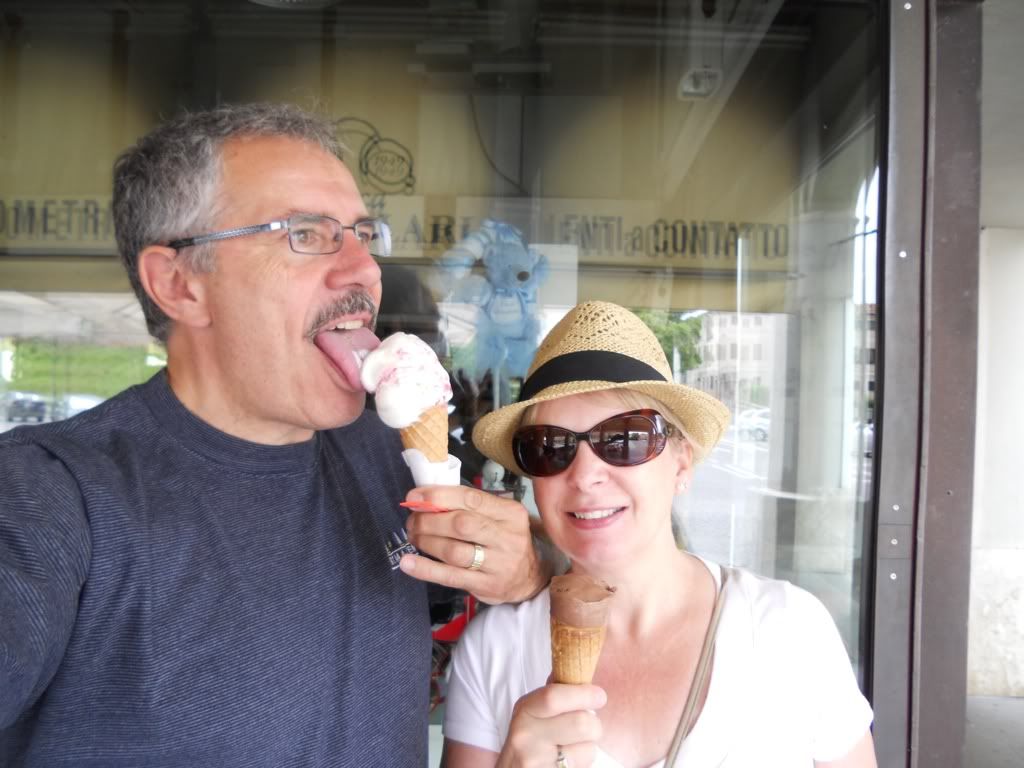 After the gelato it was another walk around the walls.   Construction of the fortress began in the seventh century  with a tower in each corner.  Originally there were 8 towers but over time 4 of them have been removed.  I was hoping to see the main clock tower but along with many of the other buildings in Italy it was being restored and covered with scaffolding and protective netting.   Restoration projects take years to complete so I do not expect this to be revealed to the public for some time.
Here are some pictures more pictures of the towers, walls and moat that surrounded the city.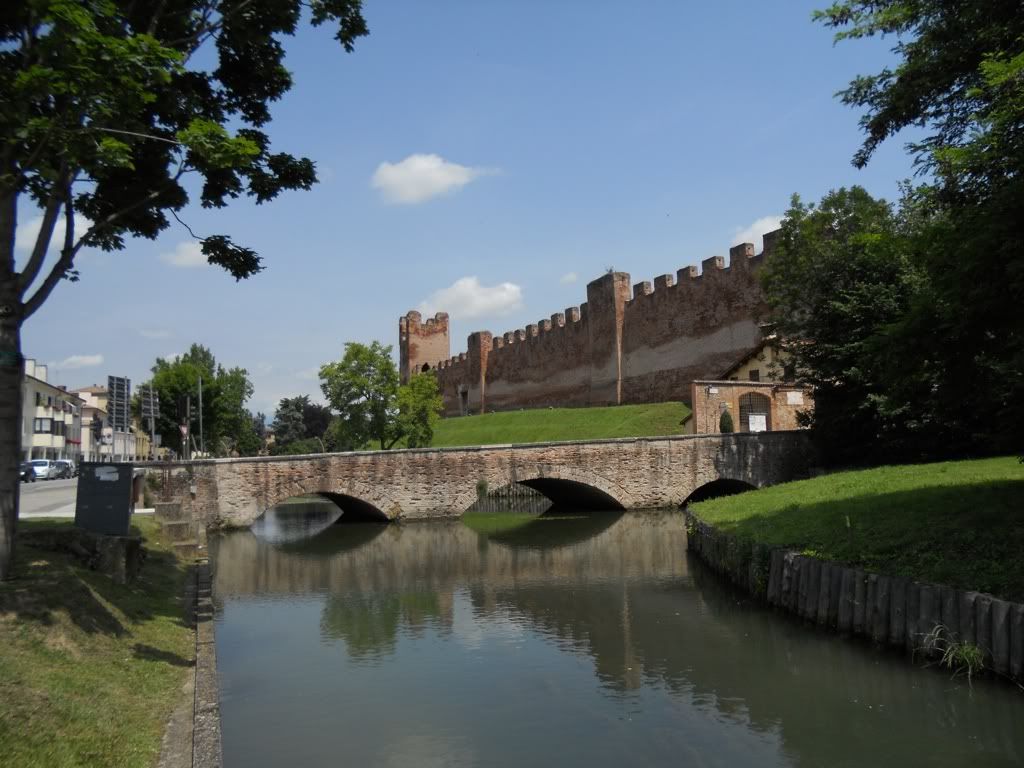 Since we were going to be here for a while I thought it would be a good idea to get a car. After looking around for the past week we decided this would fit our requirements.
Drove the car home and realizes our bags would not fit in the luggage compartment so back to the dealership and he offered me something that would be better in the Italian cities. Still no room for luggage but you can park it anywhere.