What a fabulous day we had.  Today Elisebetta picked us up and we went to her place for lunch.  Even though we are not direct relatives her parents treated us as if we were.  After lunch we sat around and talked, before we knew it it was 17:30.  Then it was off to a local jogging and walking area that loosely translates to "The resting place".  After walking along the river I can understand why they decided on this name.
Here you can see Danna and Elisabetta walking.  Peaceful setting that everyone is enjoying.
Remember those rowboats I wrote about, well this one is just for you to look at.  Maybe it was one of the boats that went over their little waterfall.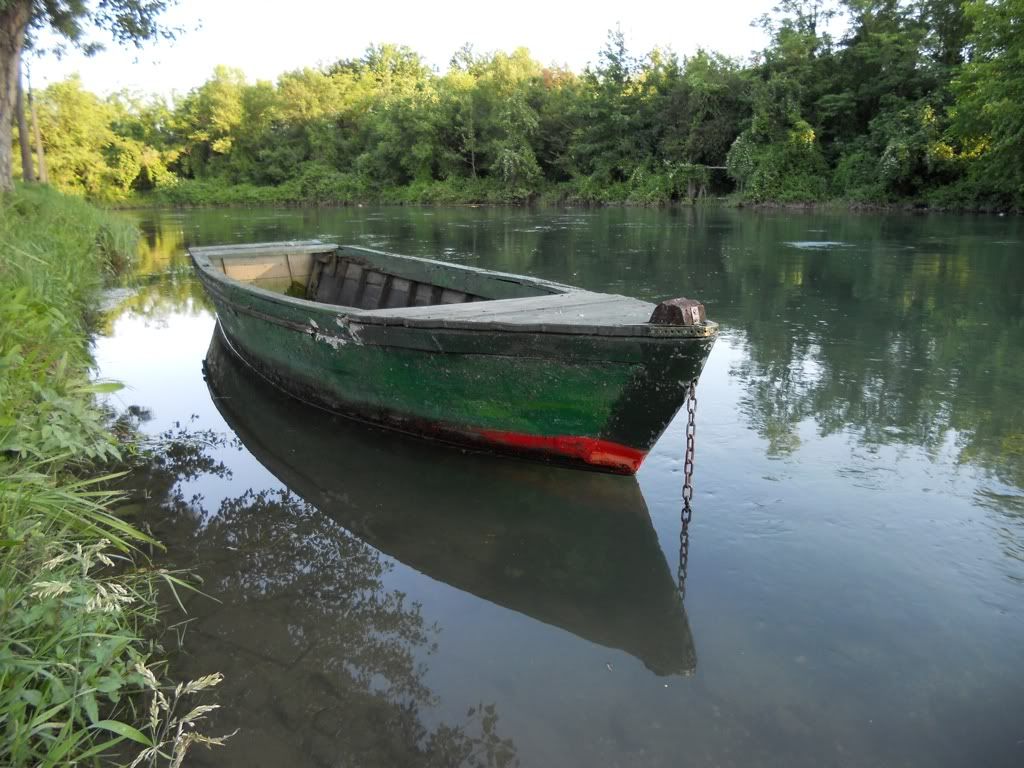 In the past there was a lot of industry along the river.  The large building in the centre of the picture was a flour mill.  Boatloads of grain from Venice would be sent here to be ground into flour.  Now the building has been recycled and it houses numerous condo units.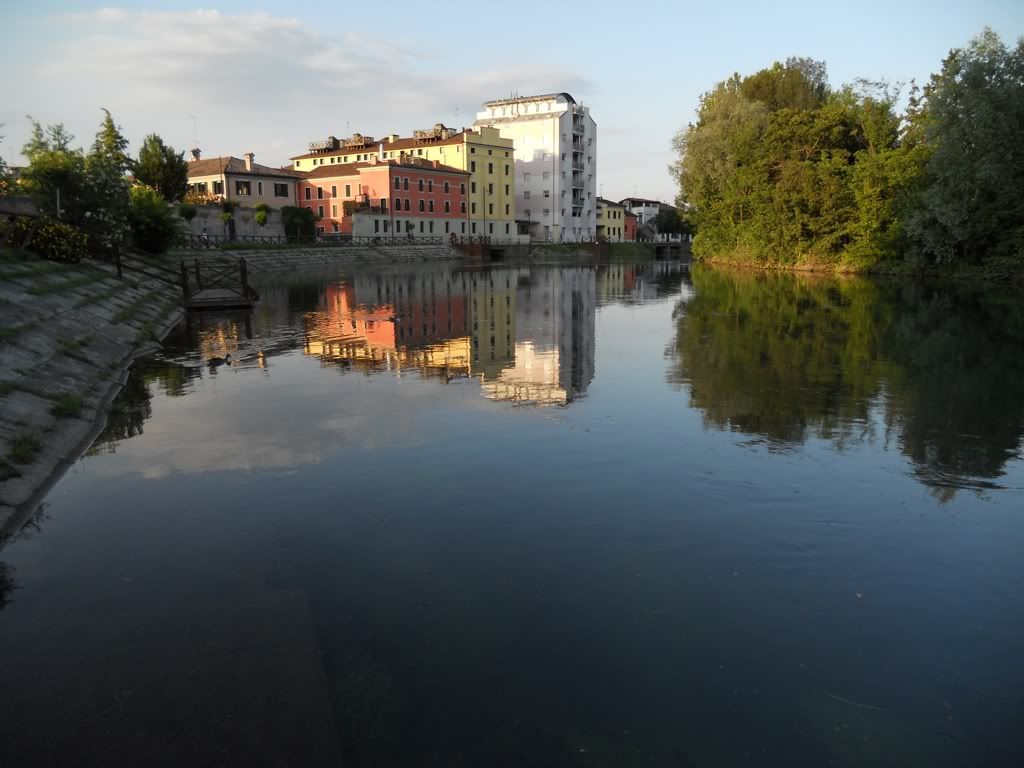 Peaceful, sure looks like it to me.  The swan was waiting for it's next meal to float by.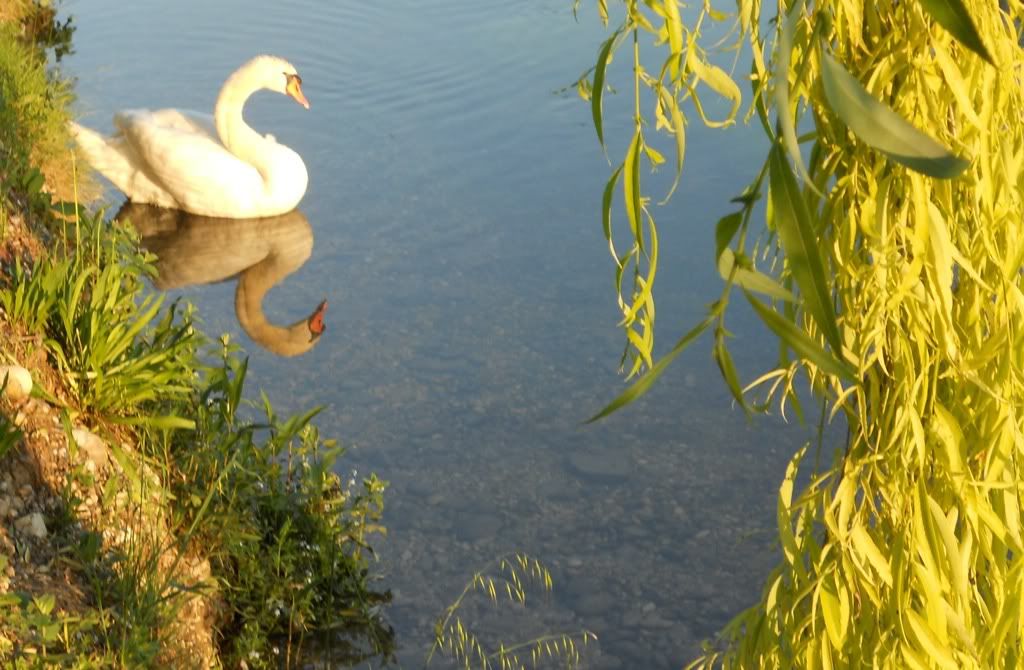 Part way around the trail the ladies stopped for a photo opp.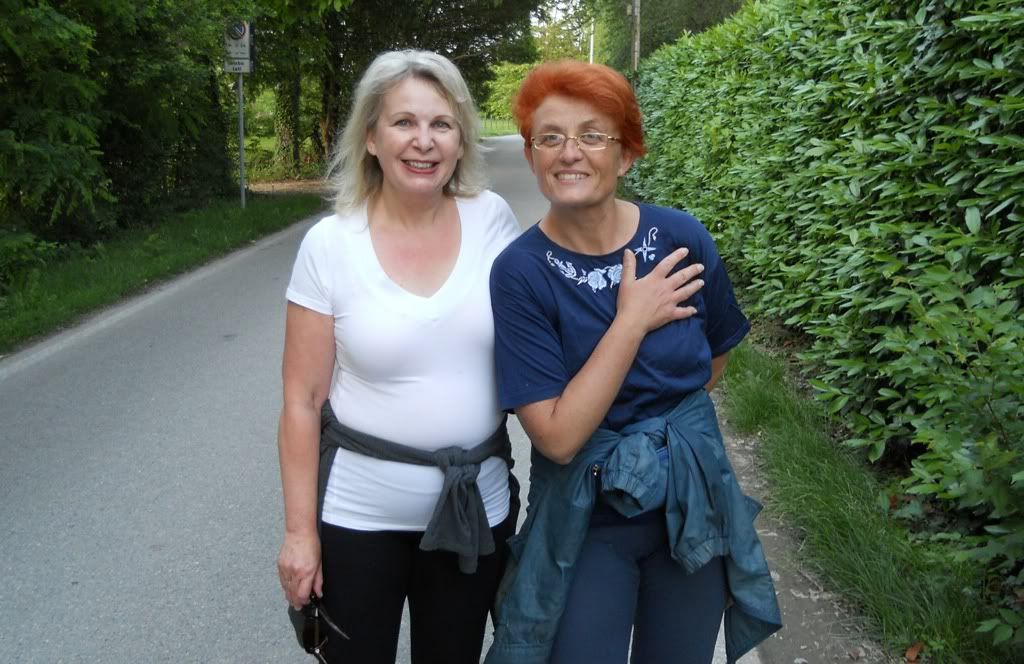 The only only noises we heard were from the birds on the river.  
Another shot of the river  as the sun was setting.  Our walk was about 13km but it was so relaxing it only felt as if we had walked around the block.
Everywhere you go there are bricks.  These bricks all look as if they were hand made.  When I look at the walls my thoughts go to who hauled the bricks to that spot and did they have pizza after work as we did tonight.