Today we had planned to walk around the town where my parents lived prior to immigrating to Canada, Castelfranco Venato. Walked to the Treviso train station under cloudy skys but it was still bright out.  When the train was one stop from Castelfranco it started to rain.  Got off the train and it was just a little sprinkle so we started walking to the old walled city.  Closer we got the harder it rained.  
Here is a picture of the original wall.  Looks impressive in the rain and I am sure it will look even better when we come back in sunny weather.
Took refuge from the rain in a sidewalk cafe.  The cappuccino and pastry tastes even better as we looked at the rain soaked streets.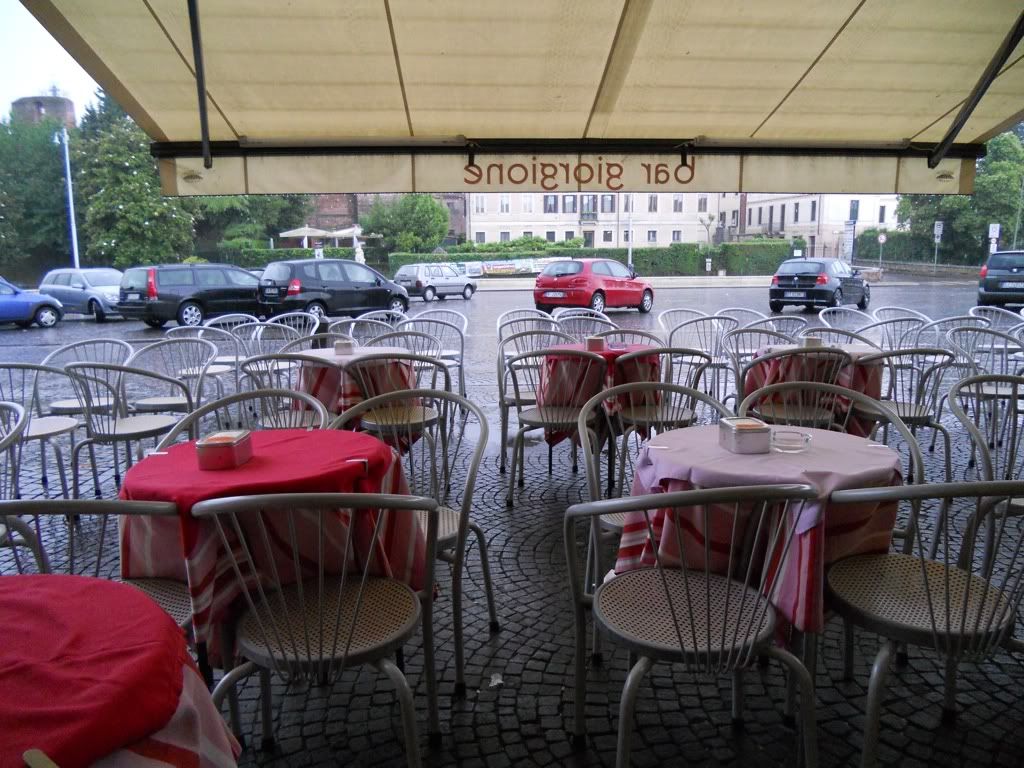 It is amazing how they can keep dry while holding an umbrella and riding their bikes.  There was one woman that had a plastic bag covering her hair and a smile on her face.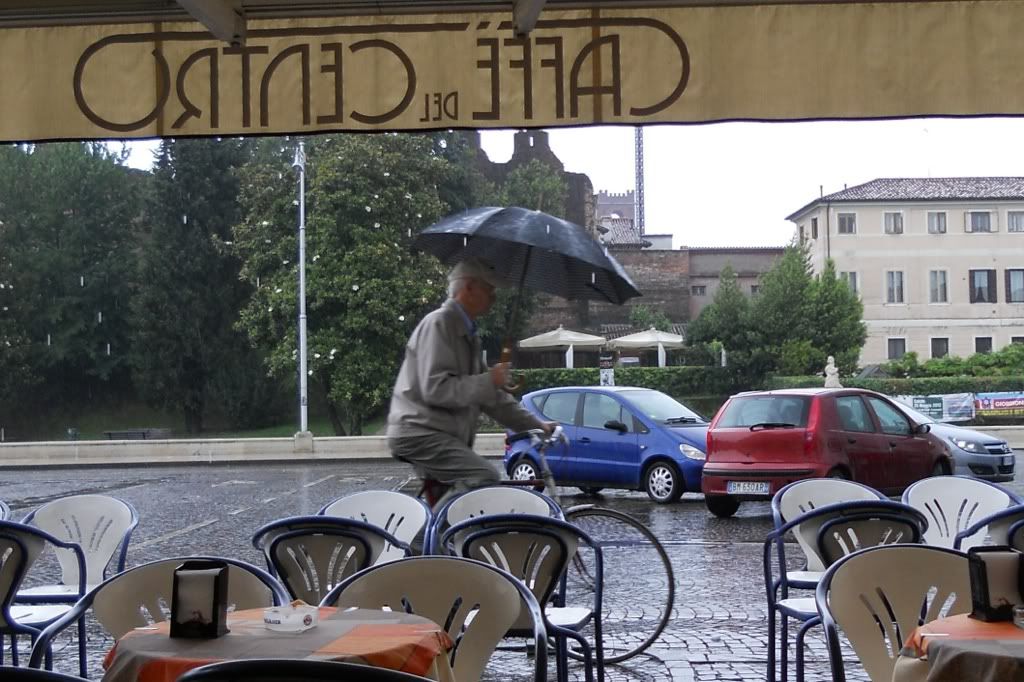 Waited for the rain to stop but it only rained harder.  Now to plan B, buy an umbrella and walk back to the station and go home.  One umbrella for two people results in each of us having one wet and one dry shoulder.  Buy a bigger umbrella for future rainy day outings. The train station provided lots of opportunity to people watch. We had to wait for over an hour for our train.  During our wait the station started to fill up with kids that were heading home from school.  Note to self.....do not go to train station between 13:00 and 14:00.  At times the noise of passing trains was drowned out by their laughing and yelling at one another.  Should not complain as they were all well behaved only loud.
Rather than wasting the day we did some research to figure out where our next city tour would be heading.  Maybe tomorrow will be sunny and I can get some good pictures.