Last week I had pictures of this beach but this week we were lucky to go there again. Since the sun was shining bright and it was about 38 plus degrees it was a perfect beach day.

Relaxing under a beach umbrella with friends, you could not ask for anything better. 
Sitting on the beach gives a different perspective as to how many umbrellas are out here. They are close to each other but still better than being randomly set up. Some areas are reserved for the hotels. Rentals available and they range from about €12 to €20 per day, closer to the water the higher the price. Or you can be like us and use your own umbrella and not pay anything.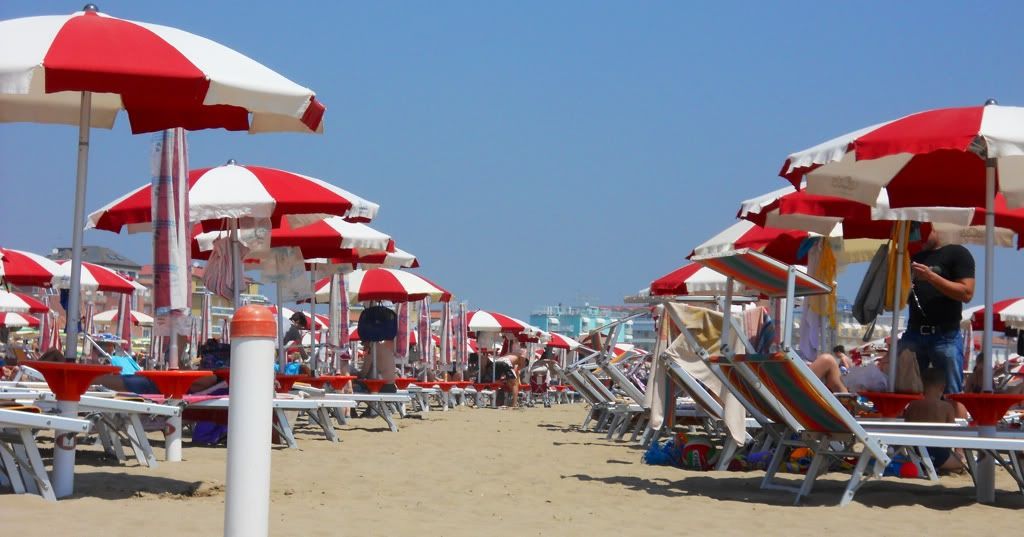 There were people laying on the beach and cooling off in the water for as far as the eye could see. You could walk into the Adriatic for a few hundred meters and the water only came up to your knees.
It is always better to share your umbrella with my Bella Donna or in English my Bella Danna.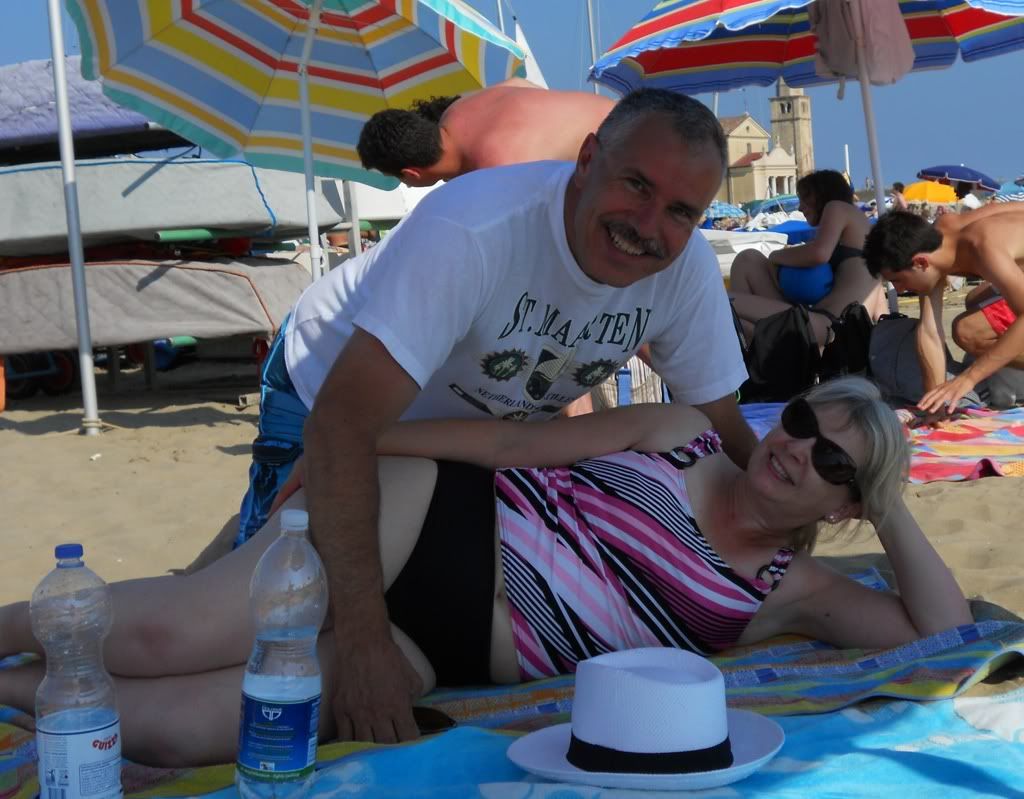 Monday June 18. - Shopping & Laundry day.
Well, so much for having fun at the beach. Monday is our laundry and housekeeping day. Even though it is hot it still takes too long for towels to dry in the humid air so off to the laundry.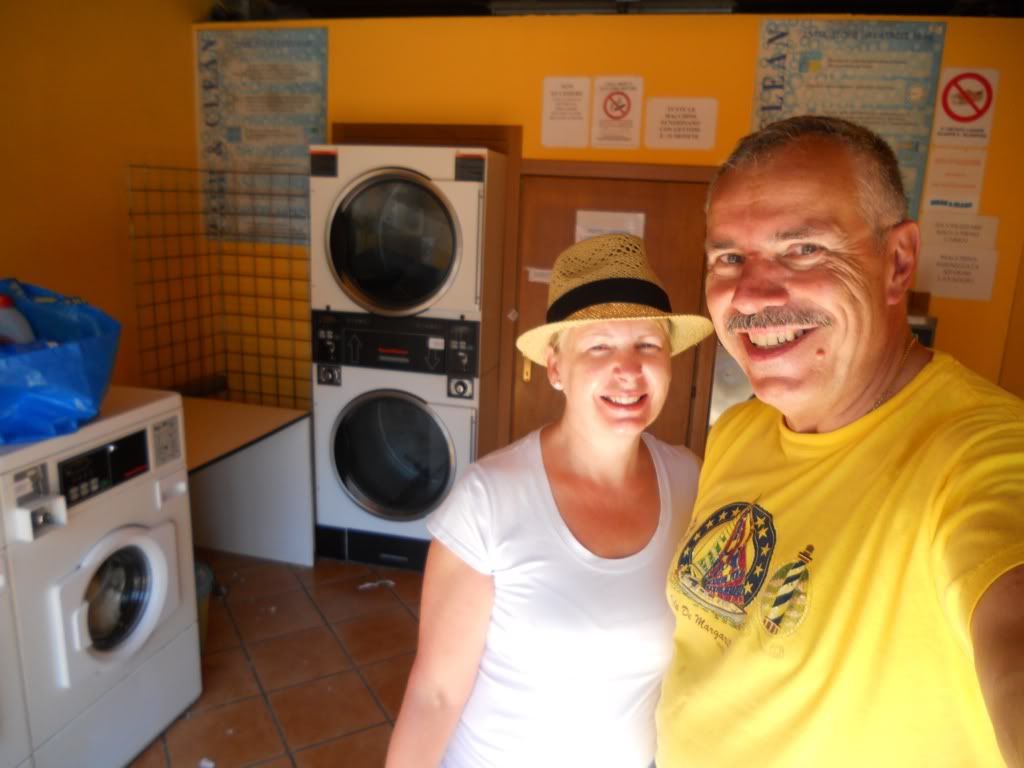 In the local market there are lots of wines to choose from. For a sipping wine with dinner you cannot go wrong.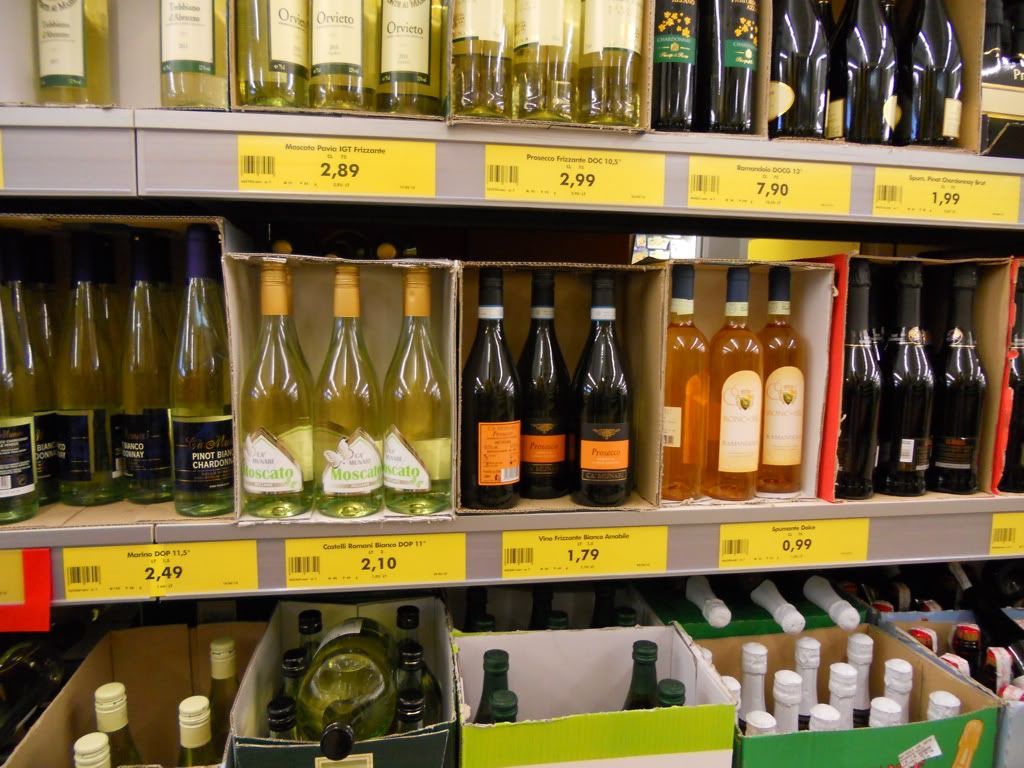 Everywhere we go there is lots of olive oil to choose from. Some of the finishing oils are very expensive.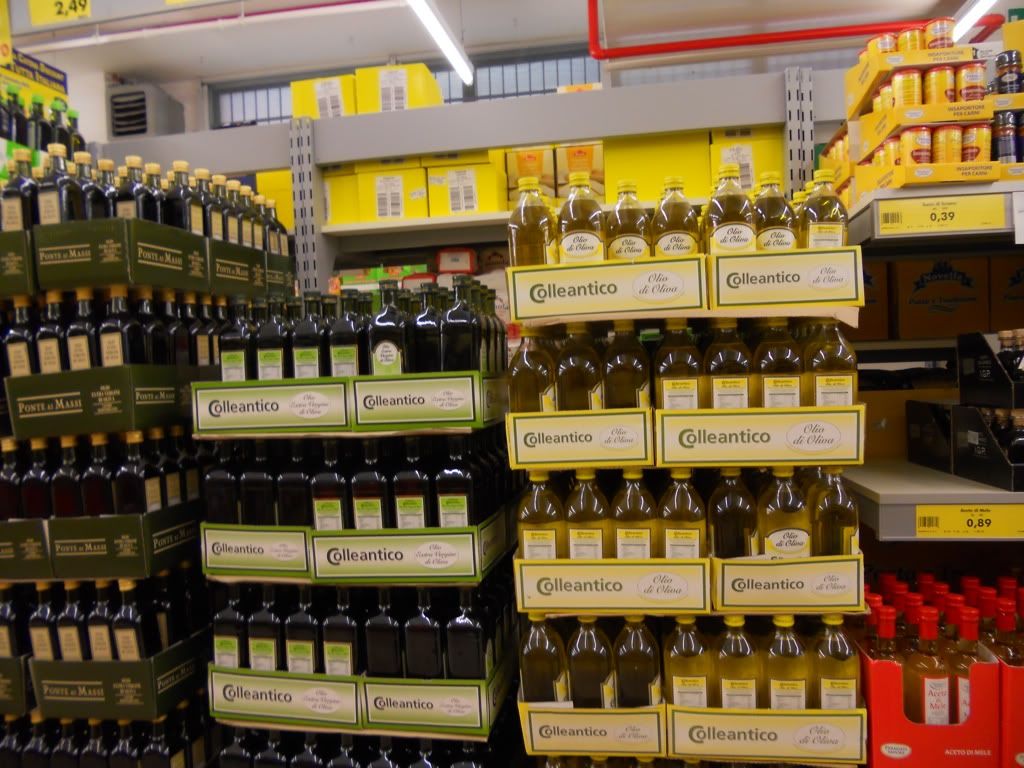 Grocery time includes having the pack mule along to carry the bags. Today he got off lucky as we only needed a few things.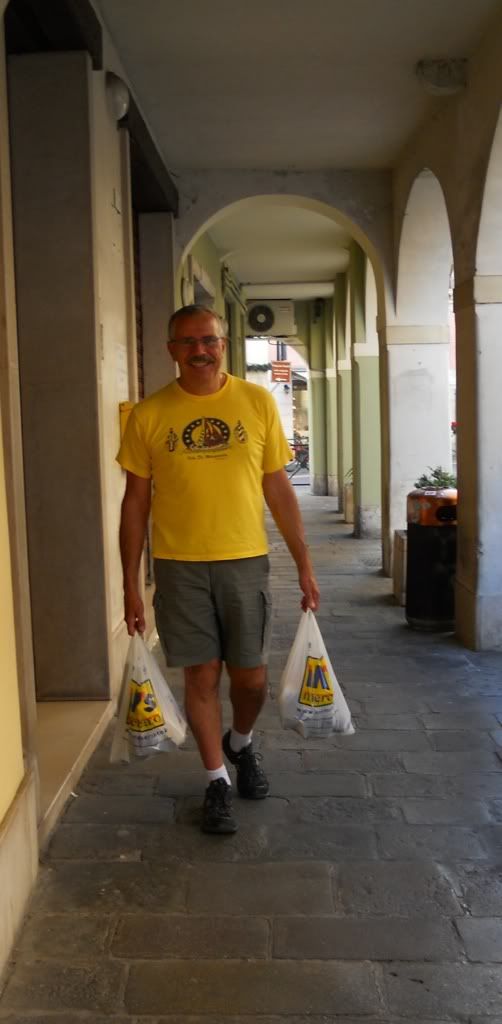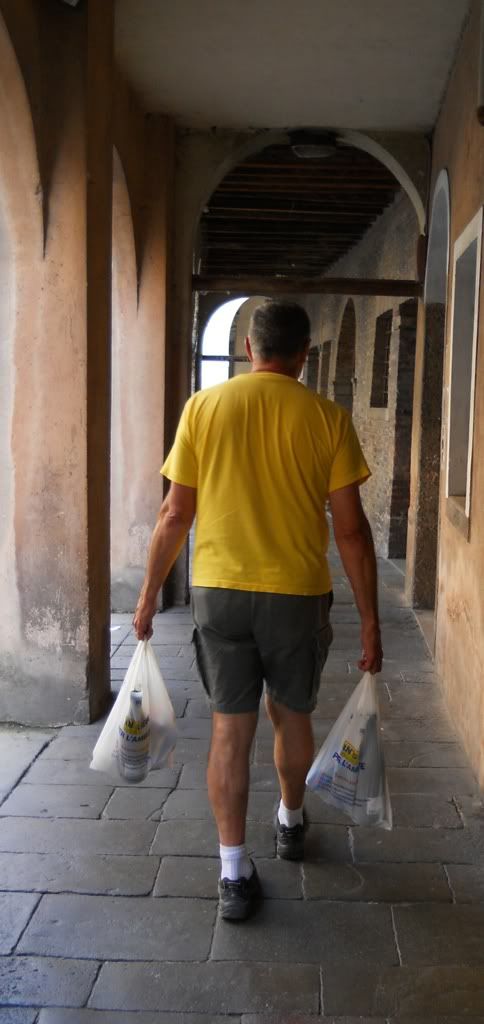 Today was another hot day, 38 degrees at 18:01.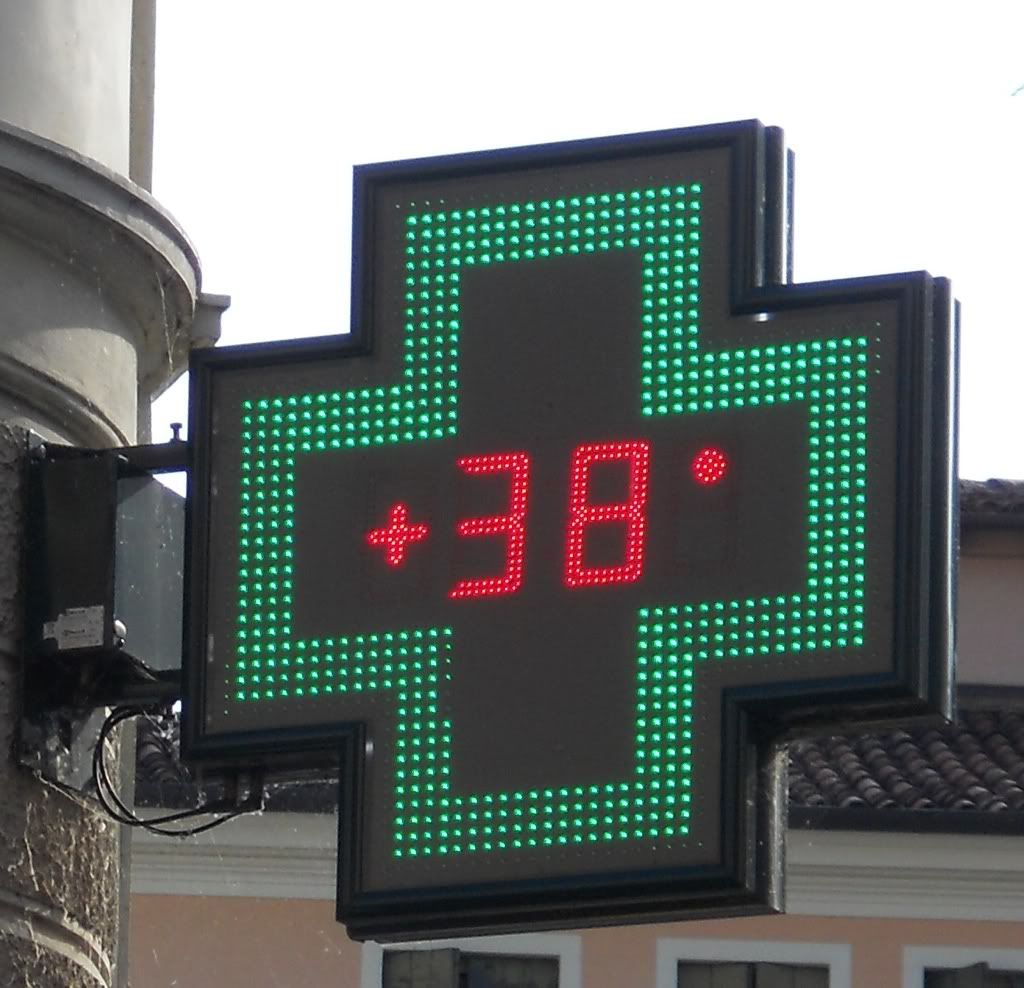 Veal stuffed with cheese and Speck topped off with fresh lemon juice. Time on the microwave says 19:56, looks as if we have altered our dinner time to fit in with the locals.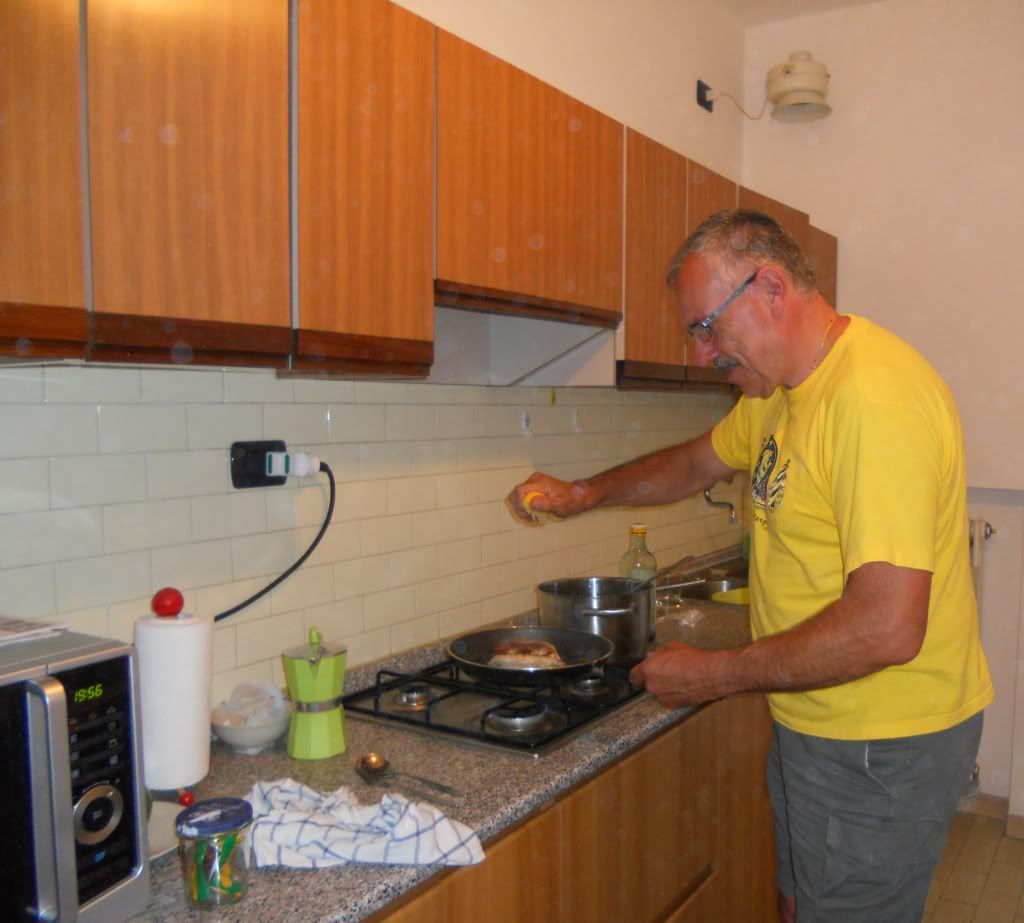 A day without gelato is like a day without wine, or was that sunshine. Who cares because we had both with dinner tonight.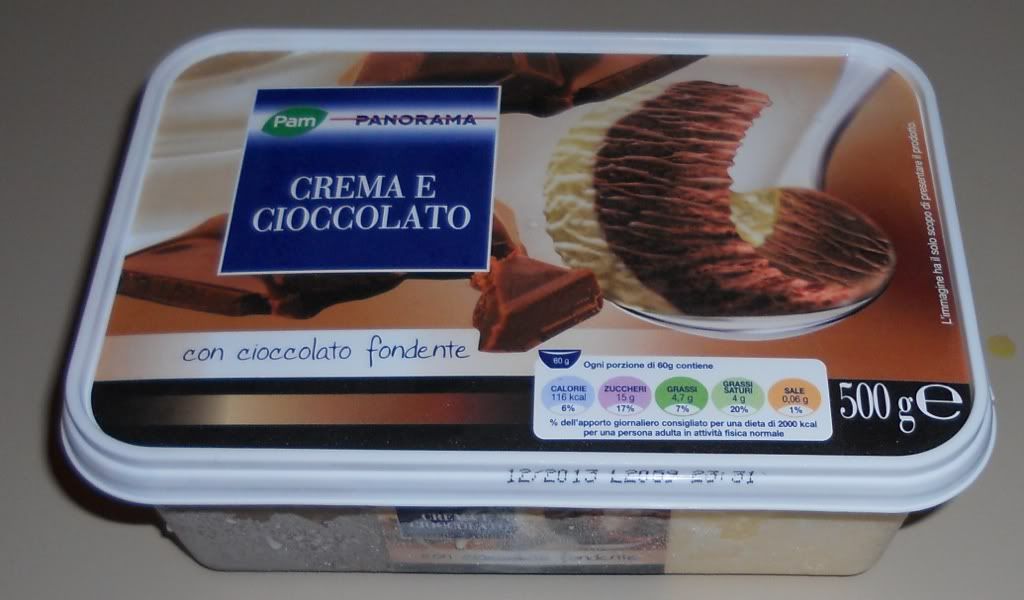 After dinner the dishwasher was put to work. Wondering what that thing is on the wall that looks like an air raid siren? Would you believe it is the kitchen exhaust fan. It makes enough noise to scare the pigeons away so I guess it serves double duty.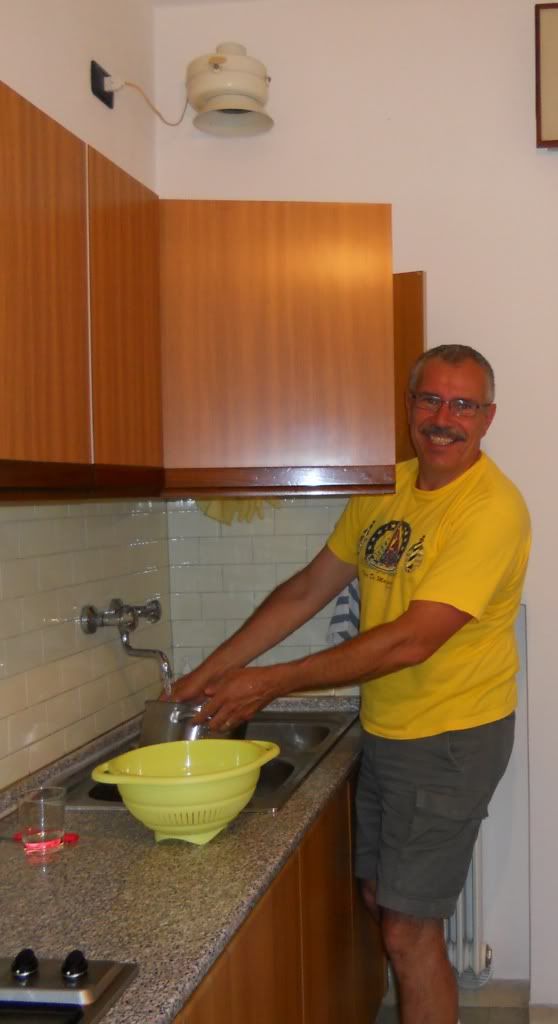 Thought I was joking about this being laundry day,here is some of the the laundry we did at home and it is not dry yet!