We went to Elisabetta's birthday party. To our amazement it was also her sister, Alessandra's birthday. Both sisters on the same day, now that is family planning.
Here we have a picture of our dinner being cooked by Elisabetta's cousin. With it being so hot today special
thanks to the chef!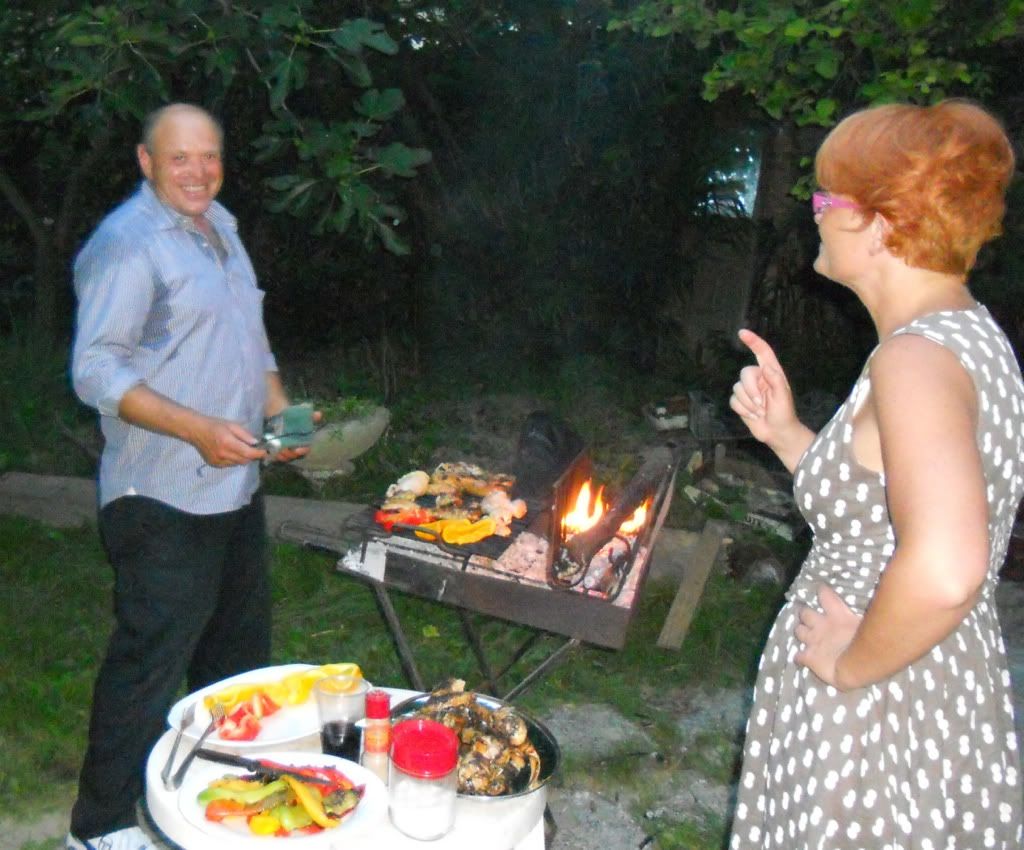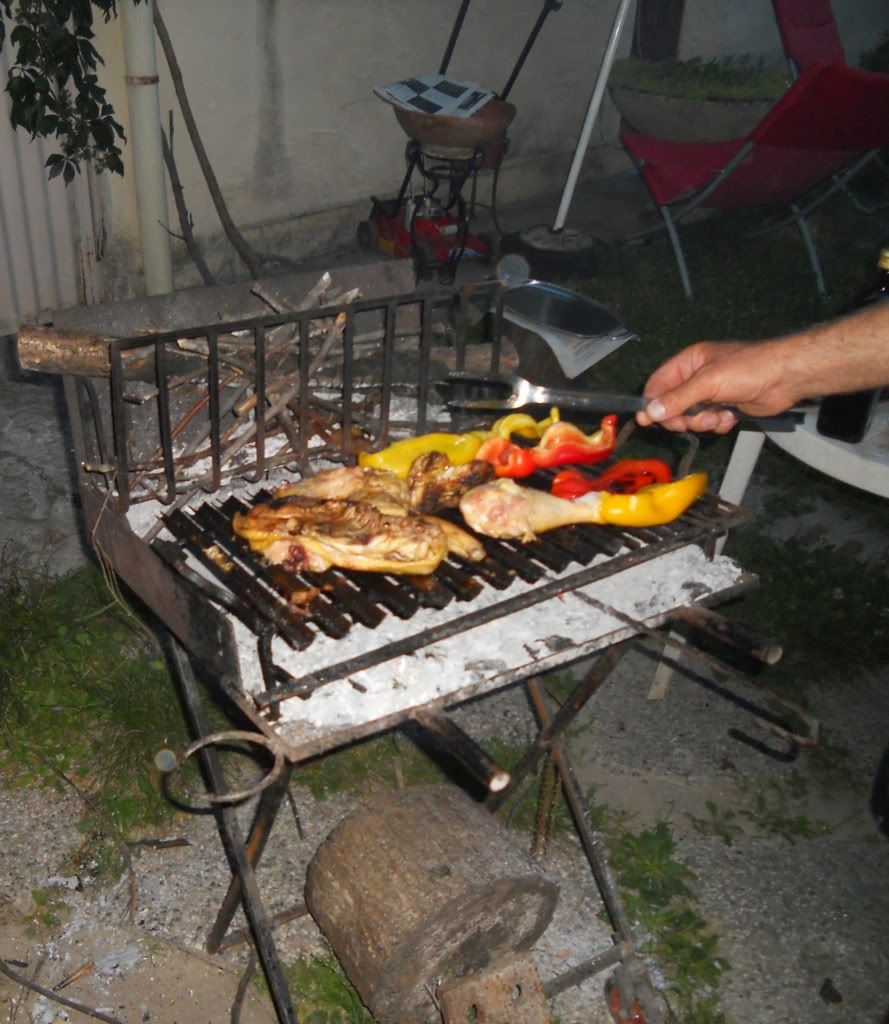 Not your regular charcoal BBQ, this one used the trimmings from the fig trees to supply not only the heat but also additional flavour. It takes more time to cook but you would not believe how tender, juicy and full of flavor this chicken was. Grilled veggies,yes I will have seconds.
Here are some of the guests at the party.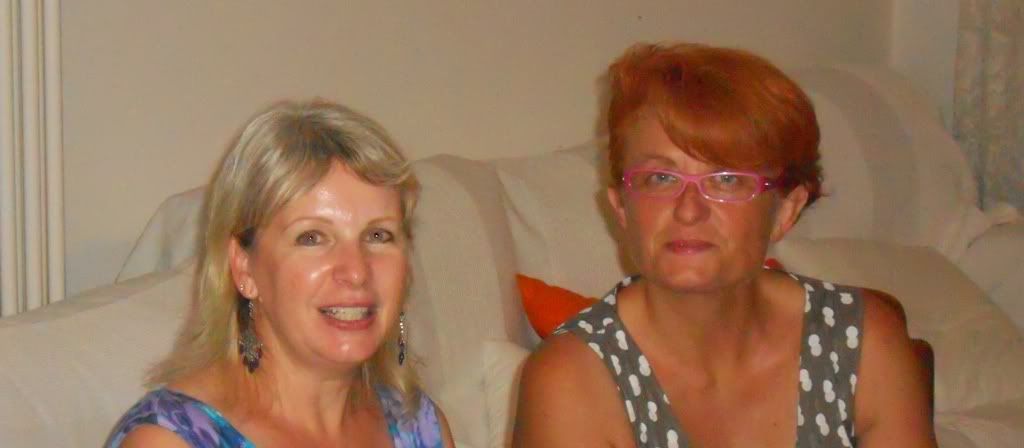 ---
Alessandra (the other birthday girl) and her Mom
After dinner we had some ..... You guessed it gelato. Now this is my idea of what heaven would be serving every night for dessert.
No matter what your age gelato always tastes great.
Here we have two ladies fighting over the Italian version of "Fifty Shades of Grey". I have at least 47 shades of grey hair, only 3 more to go.